Portofolio website PEX Consulting
Portofolio website: PEX Consulting is a new brand of "Potentia Excellentia" established in 2016.
Our services are focused on Training, Coaching/Consulting to enhance the capability of Clients' organizations and businesses in achieving their strategic goals.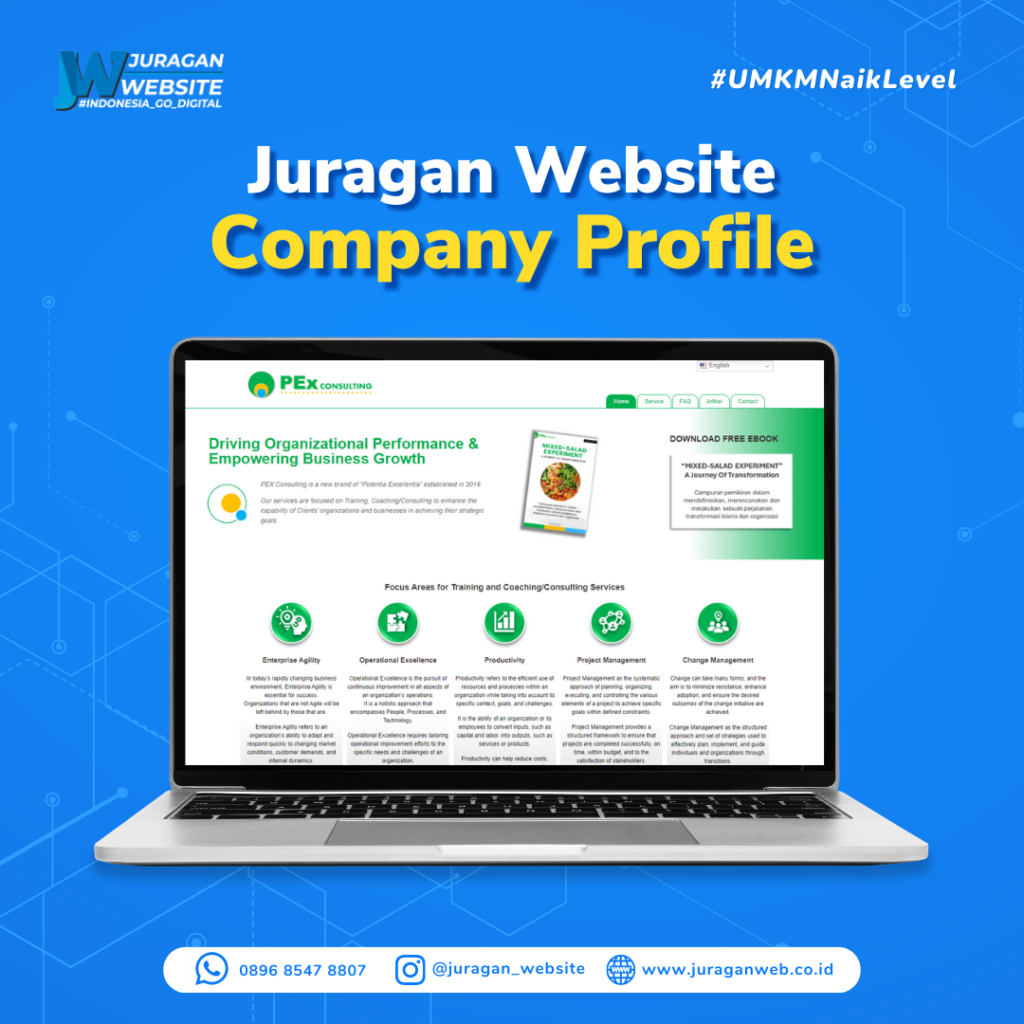 JASA BIKIN WEBSITE GOKIL ABIS, lihat previewnya di Portofolio
2023 UMKM GO DIGITAL
HARGA MURAH KUALITAS MEWAH
Saatnya bisnis kamu tumbuh, saatnya kamu bikin website. Website cepat dan Ngebut, bikin bisnis makin lancar ⚡️ !
Order sekarang, ada DISKON upto 50%!
Info pemesanan kunjungi halaman resmi kami di www.juraganweb.co.id atau hubungi kami melalui WhatsApp: 089685478807
#DesainWebsite #BrandingKuat #IdentitasMerek #KreativitasDigital #memperluasjangkauan #extendyourreach #webdesign #companyprofile #jasaweb #jasawebsite #jasawebsitemurah #jasawebmurah #jasawebsitejakarta #jasawebdesain #jasawebdesign #jasawebsitebandung #jasawebsitesurabaya #jasawebjakarta #jasawebsiteindonesia #jasawebsitebogor #jasawebsitedepok #jasawebsitebali #jasawebsurabaya #jasawebsitejogja #jasawebdesignmurah #jasawebjogja